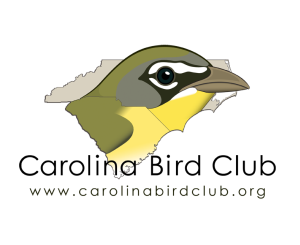 Winter Meeting
Nags Head, North Carolina — January 27–28, 2017
---
Our winter meeting, January 27–28, 2017, will make a return to Nags Head on the Outer Banks, at arguably the best time to bird the area. Cold weather is what brings in all those wonderful winter birds.
Club News
---
The Carolina Bird Club offers Carolina Young Birder Scholarships for young birders aged 13–18 living in the Carolinas who are members of the Carolina Young Birders Club. Scholarships provide assistance to attend bird-related events, such as camps or banding programs, or a CBC seasonal meeting. Visit the Carolina Young Birder Scholarship Applications page for application information, or to donate to the scholarship fund.
---
Beaufort Fall meeting. Participants at the Fall CBC meeting in Beaufort, SC, observed 191 bird species. If you have additions or corrections to the list, let Kent Fiala know.
---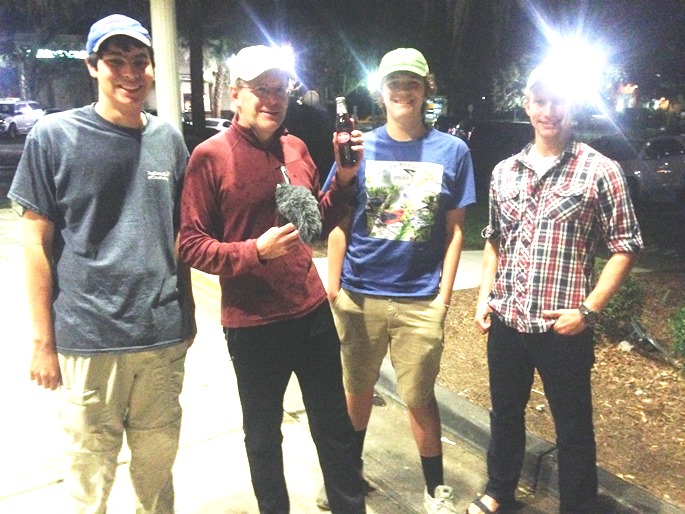 ---
New bonus birding trip: Costa Rica—Sherry Lane—Feb 18–27, 2017
Note: This trip is full, with a substantial wait list. This CBC bonus birding trip will take in some of the very best areas that Costa Rica has to offer. We will start out in the lush middle elevations on the Caribbean slope before descending to the diverse Caribbean lowlands for a 3 night stay in the lovely La Quinta Country Inn. Here we will take in several key birding areas including La Selva OTS, La Virgen del Socorro, a feeding station new Guapiles and the Old Butterfly garden. After the lowlands we will ascend to the middle elevations of the Caribbean slope near Tapanti National Park; one of the most beautiful areas in all of Costa Rica. And our final destination will take us to the highlands of Savegre, home to what many consider the most beautiful bird in the New World, the Resplendent Quetzal.
---
New bonus birding trip: Chesapeake Bay Bridge-Tunnel and Nags Head—Steve Shultz—December 17–18, 2016
(This trip is full.) The CBBT complex's four manmade rocky islands act as a magnet for sea ducks, gulls, and other birds. With luck we should be able to leisurely study each of America's three scoter species (birds more often than not seen in distant, fast-moving lines), enjoy the spectacularly plumaged male Long-tailed Duck, search for shorebirds (including Purple Sandpiper) on the rocks, compare the various plumages of Great and Double-crested Cormorants, and hope for a rarity or two like Common Eider, Common Goldeneye, King Eider, or one of the uncommon gulls.
---
Have you ever puzzled over the different age categories of Bald Eagles or Golden Eagles? Puzzle no more, just read Mike Tove's Raptor Identification Primer: Eagles.
---
Cuba is less than a hundred miles south of Florida, but decades of travel restrictions made it largely inaccessible to United States citizens. Fortunately travel restrictions have loosened, and in April 2016, the Carolina Bird Club sponsored an educational and people to people tour of Cuba. Read the trip report here.
---
The October issue of the CBC Newsletter is available online, and print copies have been mailed. We are making the newsletter available online in order to save trees; if you access the online copy please actually read it on your computer rather than printing it. We are also making the newsletter available online in order to save printing costs. If you would like to help us out by going completely paperless, please go to member profile and select "I want to receive my copy online only".
This issue of the Newsletter includes full details about the upcoming Fall meeting at Beaufort, SC, which are also available at the links above.
---
Make Birders Count: Buy Your Duck Stamp Through the ABA The American Birding Association has made it easy to buy a Duck Stamp. Birders use refuges too. Buying a Duck Stamp through the ABA shows your support—as a birder—for habitat and bird conservation.
Shade-grown coffee saves songbirds!
The Carolina Bird Club supports Bird Friendly® Coffee: Attention CBC Coffee Drinkers – Save songbirds – Help the CBC! Birds & Beans only sells Smithsonian Cert­ified Bird-Friendly coffee. This is the most songbird-friendly certification and the only certification endorsed by the CBC Executive Comm­ittee. The coffee tastes great and every bag you buy will return $1 to the CBC.
---
Carolina Bird Club Scholarships. The Carolina Bird Club (CBC) is accepting scholarship applications from young birders to assist them in attending camps and other events that specifically enhance birding skills and abilities. Each scholarship award is $500.
Scholarships are available to any young birder, aged 13 to 18, living in the Carolinas and who is a member of the Carolina Young Birders Club. Camps or events funded by the scholarships must be focused on bird-related content and support young birders' knowledge of birds, improve their birding skills or enhance their educational awareness of the natural world. For details, download the Scholarship Application Form.

---
Membership directory: An online Carolina Bird Club membership directory is now available. In the past, we have published a membership directory on paper from time to time, but have not done so in ten years. The online directory has all the benefits of a paper directory, plus the benefit of always being up-to-date, and of course the benefit of being much less expensive to publish. The directory is accessible only to club members, not to the public; you must be logged in to access it. We hope that you find this new feature helpful in communicating with Club members and a "green" way to reduce the amount of paper used in publishing member directories! The link to the membership directory can also be found on the Member Services page.
---
Online publication. If you are a CBC member, you can now choose to receive The Chat and/or the CBC Newsletter online-only instead of receiving a printed copy in the mail. In conjunction with this new feature, there is a new way for you to correct or change your mailing address and other contact information online. You can even check when your dues will be coming due.
To access this new feature, click on the new link "Member Services" in the sidebar that is on the left side of every page here. On the Member Services page, click on "Manage my membership information". (If you haven't yet registered your login, you will first need to do that at the login registration page. It's free for members, as described in the How to access members-only content item below.)
If you choose to receive publications only online, you will be able to read them at these locations: the page for The Chat and the page for the CBC Newsletter. Each time a new issue is placed on the website, we'll email you to let you know.
If you want to continue to receive your Chat and Newsletter in the mail, you do not have to do anything. We encourage you to receive the publications online in order to save paper and postage (and to get them more quickly), but we've made it completely your choice.
---
How to access members-only content. This website has a large amount of content that is available to the public, but there are a very few things that we restrict to our club members, namely the most recent editions of our periodical publications, the Newsletter and The Chat. If you are a club member you can access member-only content by registering and using a personal login and password. When you go to open the most recent Newsletter, or a recent Chat article, you will be prompted to login. Only members can register a personal login. How do we know if you are a member? You can register a login only for an email address that we have on file. Unfortunately many of our email addresses go back pretty far and may no longer be valid, so if you find that we don't recognize your email, just let the Headquarters Secretary, Carol Bowman , or the webmaster, Kent Fiala , know what your current email is. For convenience, here is the link to register, and here is the link to login. The login link is also near the bottom of the navigation sidebar on the left side of every page.
---
Finding Birds in South Carolina is here! Robin Carter wrote the definitive guide Finding Birds in South Carolina, published by the University of South Carolina Press, in 1993. After the new editor of the Press decided not to reprint or revise the book, Robin requested and received return of the copyright. After Robin's death in 2008, his widow Caroline had the book digitized by Lulu. Through Caroline's generosity, the full text of the book, in searchable PDF image format, is now available for download. Although the book is 20 years old, most of the information is still useful for finding birds.
---
Accipiter primer: Do you have trouble identifying Accipiters? Brush up on your skills with Mike Tove's Identification primer: Accipiters.
---
How much do you know about CBC history? Attendees of the 75th anniversary Spring Meeting in Raleigh competed for the high score on a history quiz. How well can you do?
---
The Birds of North Carolina is now hosted at carolinabirdclub.org! This site aims to provide a compendium of all of the bird species recorded in North Carolina, with general information about their distribution in the state. It is a huge project by Harry LeGrand, with assistance from Nate Swick and John Haire, and technical wizardry by Tom Howard. Much of the data that underlies the project has come from Carolina Bird Club members, as published in Briefs for the Files and General Field Notes in The Chat. The link "Birds of NC" in the navigation bar at the left will take you there.
---
Band codes: MODO? RTHU? NSWO? Would you like to understand more about those four-letter bird codes? Read more about them.
---
Accessing The Chat archives. There is a wealth of information about the birds of the Carolinas published in The Chat. We provide two ways to search for information from The Chat. We have a Chat searchable database containing all of the Briefs for the Files and Bird Records Committee reports from volumes 35–79 (years 1971–2015). When was a Red-necked Stint last seen? Little Stint? Have we ever had a good year for Evening Grosbeaks? Find the answers quickly here. We also have a 45-year index to The Chat, so far covering volumes 35—79, years 1971—2015.