Join CBC in Havelock, NC for the Fall Meeting
September 23–25, 2021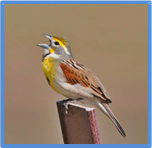 HAVELOCK: The CBC Board announces the first Birding Weekend since the Covid-19 pandemic became a major threat in March 2020. We will convene for a Covid Conscious Social, Banquet and presentation by our keynote speaker, Simon Thompson, at the Days Inn and Suites in Havelock, NC. Havelock is 25 minutes from Morehead City on the coast and 25 minutes from New Bern along the Neuse River. Both towns are tourist centers, waterfront communities with an extensive history. New Bern was once the Capital of North Carolina and Morehead City always a major shipping center. Morehead grew along with its 300+ year old neighbor, Beaufort, a whaling center of ole, and owes its prominence as the terminus of the Atlantic and NC Railroads. The History of Morehead City will enlighten you to many names you will see or hear during your birding trips. New Bern says, "We have been preparing for your visit for over 300 years." New Bern fun facts may give you a sense of the days you could spend exploring its sights. The history in this area is enthralling and will tear at your plans to see many new life birds and familiar favorites. From famous Ft. Macon on the coast to the Tryon Palace and Firemen's Museum you really should plan a few days prior to our gathering in Havelock.
WHERE WE WILL BIRD: We plan to provide opportunities to see by boat either the Rachael Carson Reserve or the bird-rich Shackleford Banks. A trip to Cape Lookout will be the third option in the all-day category requiring water craft. ½ day water excursions in the inland islands behind Bear Island and a trip to Bear Island are on the itinerary. These 5 tours require a cost per attendee for the boat. Many land trips will go into habitats of the Croatan Forest, home of the Red-cockaded Woodpecker, to North River Preserve, over 8000 acres of farmland being returned to wetland habitats, and eBird Hotspots in New Bern and nearby salt-water marsh sites. A walk on Bogue Inlet with a monitor from Emerald Isle of the site's breeding birds will be an interesting chance to also scan the beach for migrants. A trip is on the schedule to Cedar Island NWR, 14,000 acres with marsh and both maritime and upland forests. The restricted site of Cool Springs Preserve for wet and upland forest birds is on the schedule, to be followed by a visit to the Voice of America property for lingering breeding birds of fields such as Henslow's, Grasshopper and Field Sparrows. Loggerhead Shrikes are often seen. Havelock is surrounded by the Croatan National Forest where many trips will focus for Hooded, Swainson's, Worm-eating Warblers and the sought-after Red-cockaded Woodpecker and Bachman's Sparrow.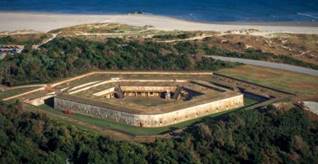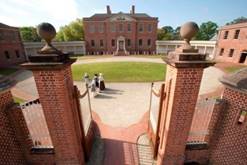 THE SOCIAL: A Social Hour is planned each evening. On Saturday evening we will hold our only full evening of activity to celebrate the long-awaited resumption of the CBC Birding Weekends. A banquet will follow the social and we will then hear from our Keynote Speaker, Simon Thompson. He plans a jovial look at birding. The evening ends with our count of the birds located the past two days. This will also help us plan optional trips Sunday morning as many of us prepare to travel homeward. Don't forget the local history by planning some time in the area.
VENUE: Days Inn & Suites, 400 US 70 W, Havelock, NC 28532. Cost for the hotel has been arranged at $95 + taxes. Cots are not available, but children in the room, a maximum of 2, are free.
REGISTRATION: Details will be in the August Newsletter. Early registration will be important to secure your room.