CBC Fall Birding Weekend — Havelock, NC
Home of Marine Corps Air Station — Cherry Point
Friday into Sunday, September 24–26, 2021
Host Venue — Havelock Days Inn & Suites, 400 Hwy. 70 W., Havelock, NC 28532
Historical note: this meeting was cancelled, as per the announcement below.
This motion passed Wednesday, August 4th. The Executive Committee (EC) took this action due to the disheartening, parabolic rise in the Delta Variant:
CBC cancels the 2021 Birding Weekend at Havelock, NC, for the safety of its members due to the upsurge and further projected increase in the prevalence of the Delta Variant among the general population.
Therefore, CBC Members who have already reserved a room at the Days Inn should call and cancel their reservations.
The EC apologizes to all CBC members that the pandemic has forced us to cancel yet another seasonal meeting. Even with vaccinations, the CDC has said that "The Delta variant is one of the most infectious viruses we know of", a disturbing statement. The EC does not want to inadvertently aid transmission of the virus by hosting a gathering amid rapidly rising hospitalization rates. Birding with other people is one of the pleasures of our hobby, but the news about COVID-19 is alarming enough to force us to cancel the Fall meeting.
The Winter seasonal meeting at the Outer Banks (OBX) has not been affected by this motion, but the Executive Committee will continue to monitor the infection rates and CDC recommendations, but, as of now, we are planning to hold the Winter meeting. Details about the OBX Winter meeting will be in the October Newsletter, and full details for reservations and registration will be communicated in November.
Sadly, please also note that the Wings Over Water Festival at the OBX will not be held this fall.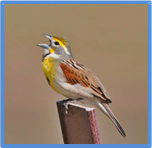 CBC Board has been anxiously awaiting the opportunity to announce the first Birding Weekend since the Covid-19 pandemic became a major threat in March 2020. We will convene for a COVID-conscious Social, Banquet and presentation by our keynote speaker, Simon Thompson, at the Days Inn and Suites in Havelock, NC. Havelock is 25 minutes from Morehead City on the coast and 25 minutes from New Bern along the Neuse River. Both towns are tourist centers, waterfront communities with an extensive history. New Bern was once the Capital of North Carolina and Morehead City always a major shipping center. Morehead grew along with its 300+ year old neighbor, Beaufort, a whaling center of ole, and owes its prominence as the terminus of the Atlantic and NC Railroads. This web link will enlighten you to many names you will see or hear during your birding trips: (The History of Morehead City). New Bern says, "We have been preparing for your visit for over 300 years." New Bern fun facts may give you a sense of the days you could spend exploring its sights. The history in this area is enthralling and will tear at your plans to see many new life birds and familiar favorites. From famous Ft. Macon on the coast to the Tryon Palace and Firemen's Museum you really should plan a few days prior to our gathering in Havelock.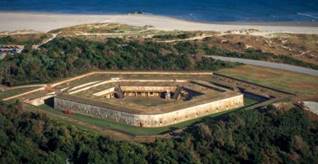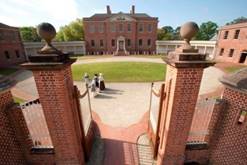 VALUABLE INFO AS YOU PREPARE TO ATTEND THIS BIRDING WEEKEND
USE THESE DETAILS AS YOU PACK
BIRDING TRIPS: We plan to provide opportunities to see by boat the Rachael Carson Reserve and the bird-rich Shackleford Banks. A trip to Cape Lookout will be the third option in the all-day category requiring water craft. Half day water excursions in the inland islands behind Bear Island and a trip to Bear Island are on the itinerary. There is a fee for all of these trips.
Onshore and woodland trips will allow us to sample the various habitats required by the resident birds, and hopefully catch many migrants getting prepared for the next stage in their annual fall flights. At the new Gallants Channel Nature Trails on the shore of Harlowe Creek, to the spit of land overlooking the ocean and sound at Bogue Inlet, to Cedar Island NWR and even the quarry in New Bern we will seek shorebirds and waders. Many other trips will attempt to provide some water viewing – the White Oak River Sojourn, Patsy Pond and Emerald Isle Woods, Ft. Macon, the North River Wetlands and Simmons Street Marshes, and yet land birding will be all around. The extensive woodland of the Croatan National Forest holds several habitats harboring sought-after birds such as Red-cockaded Woodpecker and Swainson's Warbler, and sparkling jewels such as Hooded Warbler.
All trips start at the hotel. Weather will be warm and humid. Bring plenty of liquids with you and drink them while on the trips. Brown bag luncheons are not available from the hotel. If you are on an all-day trip you must provide your own luncheon.
A special message here for Trip #16 on NC Birding Atlas Basics. All of us are interested in birding and many of us are already a part of the amazing citizen scientist project we know as eBird, which will soon receive its one billionth list! NC is harnessing this field birder and feeder birder power that will promote avian conservation with a birder-wide community science survey – the NC Birding Atlas. Sit down in the hotel meeting room with a local Atlas Coordinator and Project Coordinator to learn how your efforts can make a difference as a citizen scientist Atlaser. Discover those easy methods to advance our knowledge of birds in North Carolina. Bring your cell phone and you can get started immediately. Every extra observer adds to the knowledge base. There is no limit to the number of participants to this special presentation.
Interested in birding and participating in a statewide citizen science program that promotes avian conservation?
OUR SOCIALS: A social is planned each evening, an hour to meet old and new friends over a beverage of your choice. Dinner will be on your own Thursday and Friday evening. Breakfast is not included in the hotel rate. Each room includes a mini-frig, microwave and coffee maker.
A Saturday evening social hour with a wine, beer or liquor cash bar will start our only full evening of activity to celebrate the long-awaited resumption of the CBC Birding Weekends. Due to COVID restrictions for indoor events the Banquet is limited to the first 120 registrants. This restriction is to the banquet only as all other activities will not be within the confines of the Main Hall. (As a sidebar we will return to OBX January 2022 and to Black Rock in western NC May 2022.) The banquet will immediately follow the social. We will then hear from our Keynote Speaker, Simon Thompson. He plans a look at birding during the pandemic. The evening ends with our count of the birds located the past two days. This will also help us plan optional trips Sunday morning as many of us prepare to travel homeward, but don't forget the local history.
These activities will occur in the common areas of our host hotel. Cost for the hotel has been arranged at $95 + taxes. Cots are not available, but children in the room (a maximum of 2) are free. Use 252-444-1111 and identify your reservation with the "Carolina Bird Club – Fall 2021". Check-in time is 3 p.m. and check-out 11 A.M.
There are a number of amazing trips to offshore locations for this Birding Weekend. Weather and wind will be a deciding factor as to holding these trips. Also, if attendance is low on some trips, for example, due to low Weekend attendance, any trip may be cancelled. We will advise you as soon as possible of a cancelled trip so you can sign on to another trip or take a contingency trip that is offered as an alternative. There are local birding sites of note that are not on any offered trip and I know we can pique your interest. Immediately after checking-in for your room at the Days Inn go to the CBC Welcome desk in the main Conference Hall Lobby and check your name on the sign-in sheets for your trips. Additional info that may affect your birding trip will be noted.
COVID: We will follow the current recommendations in effect late September. A vaccination is highly encouraged. Not vaccinated? Join the fight as we did with malaria, polio and a slew of diseases eradicated in the U.S. Protect you and your fellow birders and family by getting vaccinated before the Weekend. Again, as of this announcement the banquet is restricted to the first 120 members registering for the event.
REGISTRATION: Registration opens at 2:00 p.m., Saturday, August 7. Registration ends August 31st at noon. Registration may be able to be extended if we have sufficient early registrants but is not guaranteed. Please also sign up for the Saturday evening dinner after you complete your trip selections. Advance registration for this dinner is required, the cost of which is due at Registration for the Weekend. Fees for boat trips will be paid at the dock to the operator or leader by cash or check.
September 10, Noon, is the last day for refunds if you have to cancel attendance or dinner. Cancel by sending an email to the Headquarters Secretary. Your trip(s) registration will also then be cancelled and given to anyone on the wait list.
CBC Registration Desk: Conference Hall Lobby: Thursday 4:00p.m.–9:00p.m.. Friday and Saturday 6:00am–8:00am and 12:30p.m.–1:30p.m.
Field Trip confirmation sheets will be in the registration desk area. After picking up your registration packet please put a check mark by your name on each of your trip sheets so the trip leaders will know you have checked in for your trip. There will be people available to answer any questions regarding trips. If you are not able to attend a trip, please cross out your name so someone from the wait list can fill your place.
Departure Times: The field trip departure times are for leaving the hotel. Arrive the minimum 10–15 minutes early. Look for the sign with your trip number and let the leader know you are there. We encourage carpooling. Please consider contributing toward gas expenses if you carpool. Trip leader cell phone number will be provided. If you cannot go on a trip make every effort to advise one of the following: trip leader, meeting coordinator, or advise someone who is on the trip so the group doesn't wait for you. Hotel Returns-Morning trips should be back to the hotel by noon, afternoon and all-day trips by 5:00 p.m.
All Day Trips: Please bring a lunch, snacks, plenty of water, insect repellant, hat and raingear, foot wear for wet/muddy conditions. Most sites are remote with no nearby restaurants or restrooms.