Fall Meeting
Litchfield Beach, South Carolina — September 29–30, 2017
Our Field Trips will be both familiar and new. Of course, we will have multiple trips to Huntington Beach State Park, Myrtle Beach State Park, Santee Coastal Wildlife Management Area, Santee Delta WMA, and Bulls Island. We will again offer two trips to the Tom Yawkey Wildlife Center. Our new trips include Waties Island, the northernmost barrier island in S.C and one of the most untouched places in the state.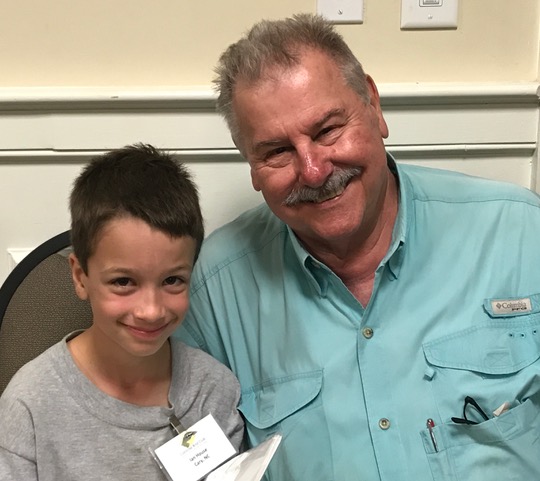 The Carolina Bird Club is pleased to offer a "bonus field trip" to central and western Panama, Monday, January 15 through Sunday, January 21! Toucans, trogons, pairs of emerald green Amazon parrots, the lovely Blue Cotinga, comfortable accommodations, brilliant weather, and a customized birding itinerary for you and a small group of your fellow Carolina Bird Club friends. Sound great? Then join us for a 6-night 7-day adventure in the crown jewel of Central America, Panama. Spaces are still available!
Litchfield Beach meeting. The Fall CBC meeting has wrapped up. Here is the checklist of the 191 bird species seen.
The Chat goes online-only: Beginning with the Winter 2018 issue, The Chat will be published online only. Dis­continuing print publication will result in significant financial savings, a percentage of which will be deposited into the CBC Conservation Fund for future conservation efforts throughout North and South Carolina. This also of course saves trees by reducing paper consumption. Online pub­lication is in full color; there will be no more black-and-white photographs as the print publication has been limited to. The Chat has been optionally available online for several years and about a quarter of the membership has already chosen to receive it only online. To access the current issue of The Chat online, go to the current issue link under "Pub­lications & Checklists" in the main menu. Older issues are accessible from the archives link, also under "Pub­lications & Checklists". Access to issues from the last two calendar years requires club membership; older issues are freely accessible to all.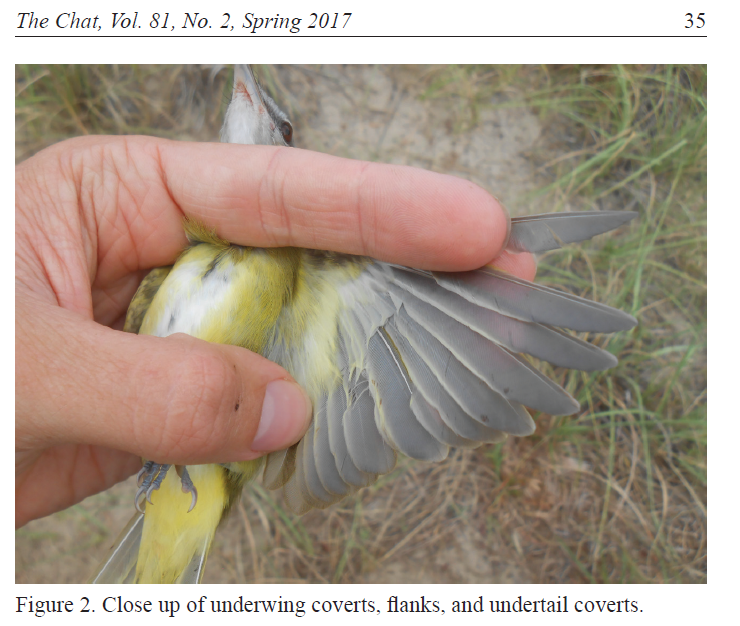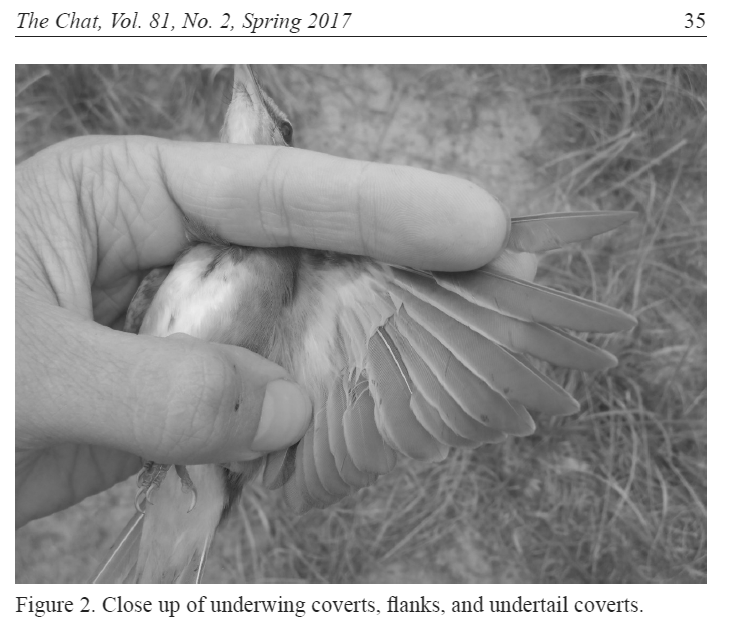 The October issue of the CBC Newsletter is available online. This issue has all the information about the upcoming Winter meeting in Wrightsville Beach, NC. It also features articles about the upcoming bonus trips to Costa Rica, and birding in South Florida. We are making the newsletter available online in order to save trees; if you access the online copy please actually read it on your computer rather than printing it. We are also making the newsletter available online in order to save printing costs. If you would like to help us out by going completely paperless, please go to member profile and select "I want to receive my copy online only".
Trips are filling quickly for both the main Wings Over Water event (October 17-22) and the relatively new (but very popular) WOW-Encore: A Winter Weekend (December 8-10).  Wings Over Water, based in the northern Outer Banks of North Carolina but with field trips spanning mainland refuges to ocean beaches, offers birding, astronomy, photography, paddling, and natural history field trips, along with family and evening events. This year's featured guest and keynote speaker is world "big year" record holder Noah Strycker, who observed an amazing 6,042 species during 2015! Information on the festival, field trips, and the Winter Weekend can be found at https://www.wingsoverwater.org. The Carolina Bird Club acts as one of the event's primary sponsors, and many of your favorite "carolinabirders" can be found in attendance or leading field trips. Hope to see you there!
Costa Rica — February 2018. Carolina Bird Club is offering 2 Bonus Trips to Costa Rica in February of 2018. (These trips are now full with waiting lists.) The first trip will be Northern Costa Rica and will run from February 17 to February 26. This will include the best birding sites in the Central Pacific near Carara NP, the dry NW known as Guanacaste, the Northern Caribbean wetlands of Cano Negro and the Caribbean foothills of scenic Arenal Volcano. The second trip will be Southern Costa Rica and will run from February 25 to March 6. This trip will include the Highlands including Savegre and Pacific foothills as well as Pacific Southwest Costa Rica. Both trips will be packed with excellent birding.
Plan to attend the winter meeting at Wrightsville Beach, NC. The Wilmington and Southport Christmas Bird Counts consistently rank nationally in the top five counts for the most number of species seen. The species counts approach 160 each winter for these two areas in the Lower Cape Fear River basin. The field trips at the Carolina Bird Club winter 2018 meeting will cover some of these same areas. The meeting headquarters is at Wrightsville Beach and the dates are January 26 through 28, only a few weeks after the Christmas Bird Count dates.
16,000 photos! Congratulations to Dennis Forsythe, who uploaded the 16,000th photo to our photo gallery!
The Carolina Bird Club is pleased to announce a bonus trip to southern Texas in November. Texas is where the western species start, and winter is perhaps the best time to visit, with mild temperatures, little rain and great birds. Driving south to the Valley, we'll follow the Rio Grande west to Laredo. If you have never birded west of the Mississippi River, you can expect to come home with 50+ lifers. Rarities are always possible. This trip is full.
The Carolina Bird Club offers Carolina Young Birder Scholarships for birders age 19 and under living in the Carolinas who are members of the Carolina Young Birders Club. Scholarships provide assistance to young people to attend bird-related events such as camps, workshops, train­ing programs, or a CBC seasonal meeting. Visit the Carolina Young Birder Scholarship Applications page for application information, or to donate to the scholarship fund.
The Spring 2017 issue of The Chat is available online. This issue includes the 2016 Annual Report of the South Carolina Bird Records Committee, a General Field Note on the first record of Yellow-green Vireo for South Carolina, and as usual, Briefs for the Files.
Bonus trip: Blue Ridge Parkway 16–17 September 2017. [This trip is full.] Join us as we seek out and enjoy roving flocks of fall migrants on the beautiful Blue Ridge Parkway! Are you a fan of warblers? Then this trip is for you. Mid to late September is the peak of fall migration for warblers in the Carolinas. This is the time when a variety of warblers abandon their breeding season stratification and join together with vireos, tanagers, cuckoos, grosbeaks and more to feast on the little buggy things that power their southward migration. These flocks frequently follow the crests of the Appalachian ranges, and we hope to encounter a variety of species as we travel the scenic Parkway.
Winston-Salem meeting. Participants at the Spring CBC meeting at Winston-Salem, NC observed 132 bird species.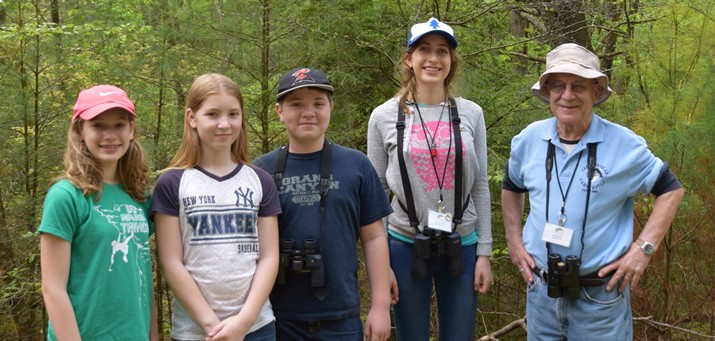 Nags Head Winter meeting. Participants at the Winter CBC meeting on the Outer Banks of NC observed 180 bird species.
The Carolina Bird Club's bonus field trip to the Chesapeake Bay Bridge-Tunnel and the Nags Head area ran the weekend of December 17th, and found 101 bird species. Enjoy the trip report.
Have you ever puzzled over the different age categories of Bald Eagles or Golden Eagles? Puzzle no more, just read Mike Tove's Raptor Identification Primer: Eagles.
Cuba is less than a hundred miles south of Florida, but decades of travel restrictions made it largely inaccessible to United States citizens. Fortunately travel restrictions have loosened, and in April 2016, the Carolina Bird Club sponsored an educational and people to people tour of Cuba. Read the trip report here.
Make Birders Count: Buy Your Duck Stamp Through the ABA The American Birding Association has made it easy to buy a Duck Stamp. Birders use refuges too. Buying a Duck Stamp through the ABA shows your support—as a birder—for habitat and bird conservation.
Shade-grown coffee saves songbirds!
The Carolina Bird Club supports Bird Friendly® Coffee: Attention CBC Coffee Drinkers – Save songbirds – Help the CBC! Birds & Beans only sells Smithsonian Cert­ified Bird-Friendly coffee. This is the most songbird-friendly certification and the only certification endorsed by the CBC Executive Comm­ittee. The coffee tastes great and every bag you buy will return $1 to the CBC.
Membership directory: An online Carolina Bird Club membership directory is now available. In the past, we have published a membership directory on paper from time to time, but have not done so in ten years. The online directory has all the benefits of a paper directory, plus the benefit of always being up-to-date, and of course the benefit of being much less expensive to publish. The directory is accessible only to club members, not to the public; you must be logged in to access it. We hope that you find this new feature helpful in communicating with Club members and a "green" way to reduce the amount of paper used in publishing member directories! The link to the membership directory can also be found on the Member Services page.
How to access members-only content. This website has a large amount of content that is available to the public, but there are a very few things that we restrict to our club members, namely the most recent editions of our periodical publications, the Newsletter and The Chat. If you are a club member you can access member-only content by registering and using a personal login and password. When you go to open the most recent Newsletter, or a recent Chat article, you will be prompted to login. Only members can register a personal login. How do we know if you are a member? You can register a login only for an email address that we have on file. Unfortunately many of our email addresses go back pretty far and may no longer be valid, so if you find that we don't recognize your email, just let the Headquarters Secretary, Carol Bowman , or the webmaster, Kent Fiala , know what your current email is. For convenience, here is the link to register, and here is the link to login. The login link can also be found by hovering over the "Quick Links" button at the top of any page.
Finding Birds in South Carolina is here! Robin Carter wrote the definitive guide Finding Birds in South Carolina, published by the University of South Carolina Press, in 1993. After the new editor of the Press decided not to reprint or revise the book, Robin requested and received return of the copyright. After Robin's death in 2008, his widow Caroline had the book digitized by Lulu. Through Caroline's generosity, the full text of the book, in searchable PDF image format, is now available for download. Although the book is 20 years old, most of the information is still useful for finding birds.
Accipiter primer: Do you have trouble identifying Accipiters? Brush up on your skills with Mike Tove's Identification primer: Accipiters.
How much do you know about CBC history? Attendees of the 75th anniversary Spring Meeting in Raleigh competed for the high score on a history quiz. How well can you do?
The Birds of North Carolina is now hosted at carolinabirdclub.org! This site aims to provide a compendium of all of the bird species recorded in North Carolina, with general information about their distribution in the state. It is a huge project by Harry LeGrand, with assistance from Nate Swick and John Haire, and technical wizardry by Tom Howard. Much of the data that underlies the project has come from Carolina Bird Club members, as published in Briefs for the Files and General Field Notes in The Chat. The link "Birds of NC" in the navigation bar at the left will take you there.
Band codes: MODO? RTHU? NSWO? Would you like to understand more about those four-letter bird codes? Read more about them.
Accessing The Chat archives. There is a wealth of information about the birds of the Carolinas published in The Chat. We provide two ways to search for information from The Chat. We have a Chat searchable database containing all of the Briefs for the Files and Bird Records Committee reports from volumes 35–79 (years 1971–2015). When was a Red-necked Stint last seen? Little Stint? Have we ever had a good year for Evening Grosbeaks? Find the answers quickly here. We also have a 45-year index to The Chat, so far covering volumes 35—79, years 1971—2015.