Spring Meeting
Flat Rock, North Carolina — April 26–29, 2018
Soon the waves of migrating songbirds will be pouring back into the Western North Carolina Mountains. The birds will be singing, looking for mates, and searching for nest sites. It's a fabulous time to be here and we hope you come to witness the arrival of many of these colorful birds and wonderful songsters. There are several trips along the beautiful Blue Ridge Parkway as well as in the Pisgah National Forest, along the always fascinating Blue Ridge Escarpment, and at area parks. This is the best time of year to find all those warblers, vireos, thrushes, flycatchers and other migrants we love as they will all be singing heartily and establishing territories.
The Carolina Bird Club is offering a full paid scholarship for a young birder to attend the American Birding Association's Camp Avocet this summer. See Camp Avocet scholarship for details.
The April issue of the CBC Newsletter is available online. This issue of the Newsletter has all the details for the Spring meeting coming up at Flat Rock, NC. It also has an announcement about a full tuition scholarship for a young birder to attend Camp Avocet, and a call for volunteers to represent South Carolina on the Executive Committee.
If you would like to help us out by reading the newsletter online and not in print, please go to member profile and select "I want to receive my copy online only".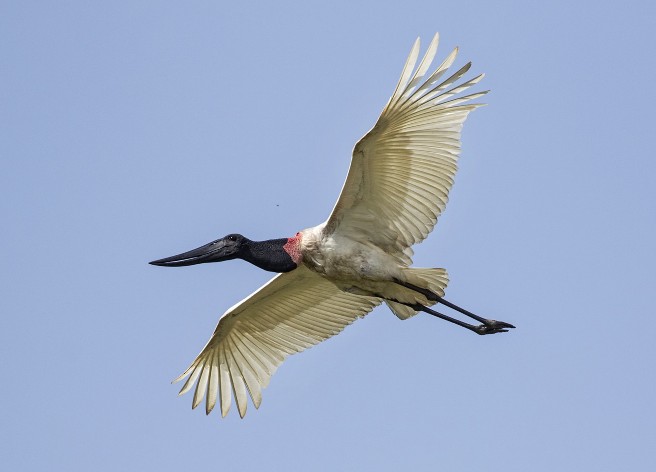 The Carolina Bird Club sponsored two back to back bonus trips to Costa Rica from February 17 to March 6, 2018. The first tour comprised Northern Costa Rica where we visited the best birding sites of the Central Pacific including Carara National Park, the dry NW known as the Guanacaste, the Northern Caribbean wetlands of Cano Negro, and the Caribbean foothills of scenic Arenal Volcano. The second tour covered the Southern backbone of Costa Rica, the Talamanca Highlands and Cerro de la Muerte. We also traveled to the Pacific foothills including Los Cusingos Reserve and Talari Mountain Lodge ending in the SW coastal lowlands of Esquinas Rainforest and the Rincon Bridge/Osa Peninsula. Read the complete trip report.
The Winter 2018 issue of The Chat is available online. This issue includes the report on NC Spring Migration Counts for 2016, and Briefs for the Files for Fall 2017. If you are a member, you should have received email notification about the new issue. If you did not, we may not have your correct email address. Please let Kent Fiala know your correct email address.
The Chat goes online-only: Beginning with the Winter 2018 issue, The Chat will be published online only. Dis­continuing print publication will result in significant financial savings, a percentage of which will be deposited into the CBC Conservation Fund for future conservation efforts throughout North and South Carolina. This also of course saves trees by reducing paper consumption. Online pub­lication is in full color; there will be no more black-and-white photographs as the print publication has been limited to. The Chat has been optionally available online for several years and about a quarter of the membership has already chosen to receive it only online. To access the current issue of The Chat online, go to the current issue link under "Pub­lications & Checklists" in the main menu. Older issues are accessible from the archives link, also under "Pub­lications & Checklists". Access to issues from the last two calendar years requires club membership; older issues are freely accessible to all. When a new issue is published, members will receive a notification via email, provided that we have your correct address on file.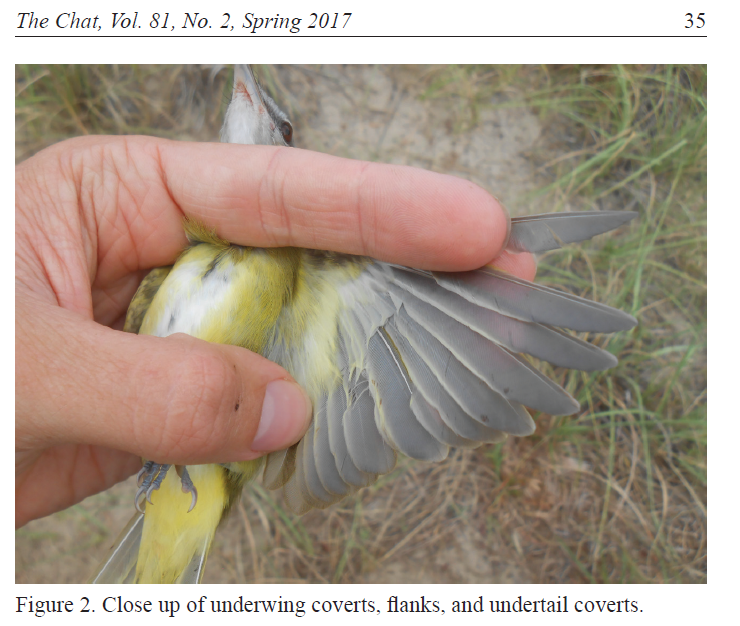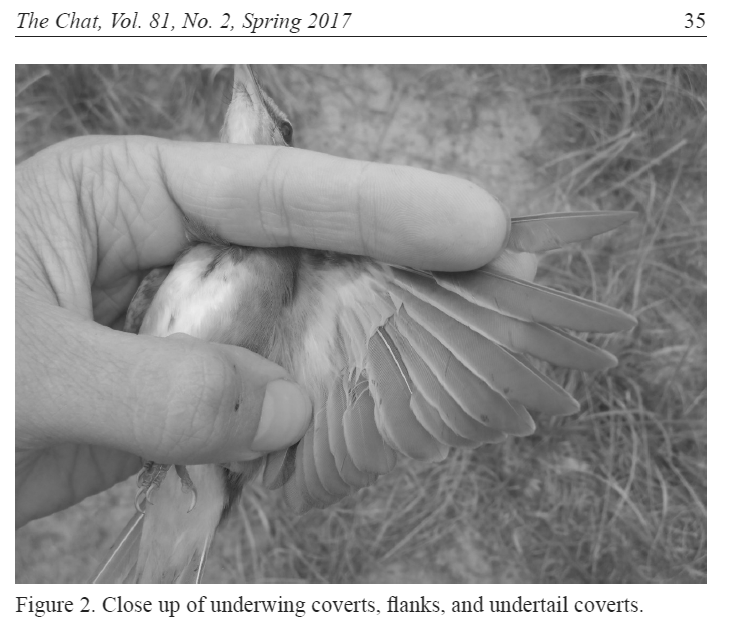 We need your email address! The Chat is now published online only. To read The Chat (or the Newsletter) online, you will need to create a login account. If you still haven't done this, now's the time.
If creating a login account doesn't work because your email isn't recognized, it could simply mean that you are not a member of the club. Remedy that by joining!
If you are a member and your email isn't recognized, it means that either we don't have any email address for you on record, or we have an old one that you don't use any more. Please email hq@carolinabirdclub.org to update us on your correct address.
You can always check the website main page to see if there is a new edition of either The Chat or the Newsletter. However, we will also send you an email notice of publication of either The Chat (all members) or the Newsletter (online subscribers). Naturally, this only works if we have your correct email address. Also, sometimes these notification emails get filtered to your spam folder (so check there occasionally), or even suppressed entirely by your ISP. It seems that Microsoft email services (hotmail, live, outlook) are especially troublesome about this. To increase the probability that you will receive our notices, it helps to create an entry for the email address of our notifier in your address book.

If you have photos of field trips or other activities from the Wrightsville Beach meeting, please send them to webeditor@carolinabirdclub.org or share them to our Facebook page.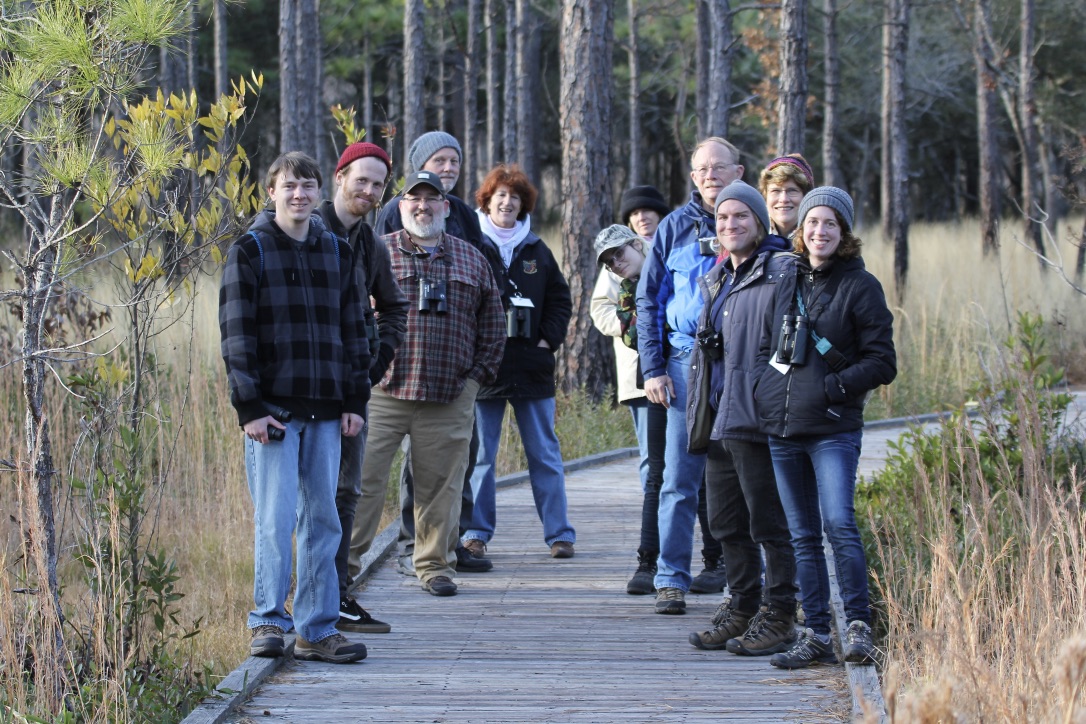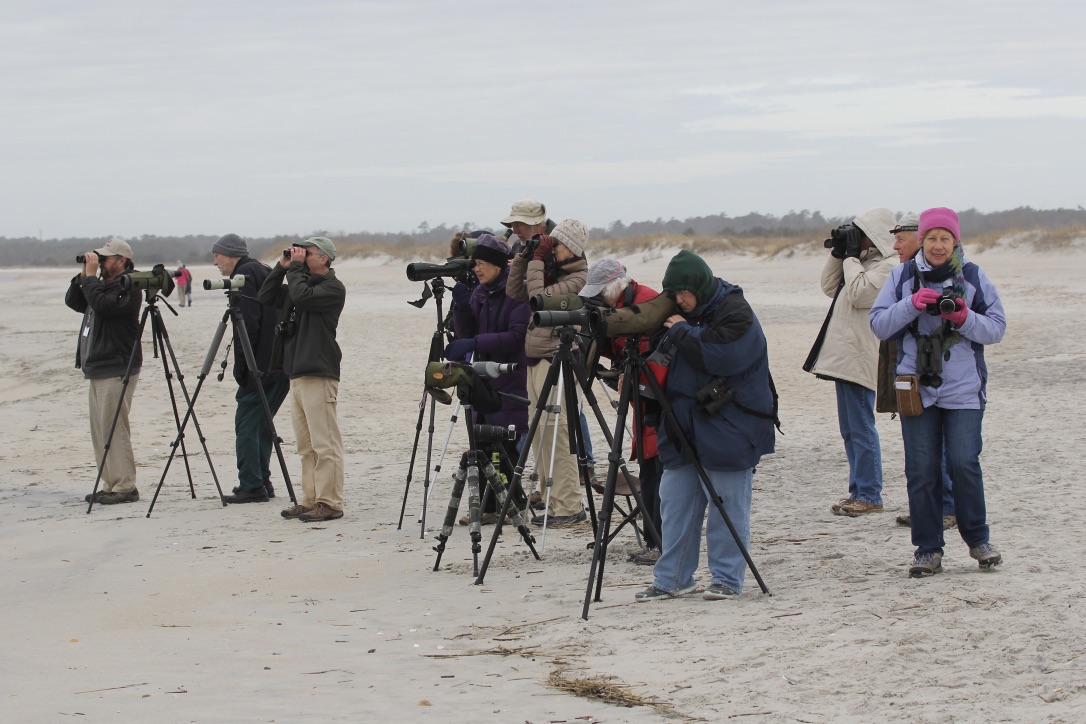 The CBC in Panama. The CBC Bonus Trip to Panama in January netted 300 species of birds, three types of monkey, two versions of sloth, and more happy memories than could fill a Shutterfly photobook while visiting locations in central and western Panama.
Wrightsville Beach meeting. Participants in the Winter CBC meeting observed 168 bird species.
The Carolina Bird Club offers Carolina Young Birder Scholarships for birders age 19 and under living in the Carolinas who are members of the Carolina Young Birders Club. Scholarships provide assistance to young people to attend bird-related events such as camps, workshops, train­ing programs, or a CBC seasonal meeting. Visit the Carolina Young Birder Scholarship Applications page for application information, or to donate to the scholarship fund.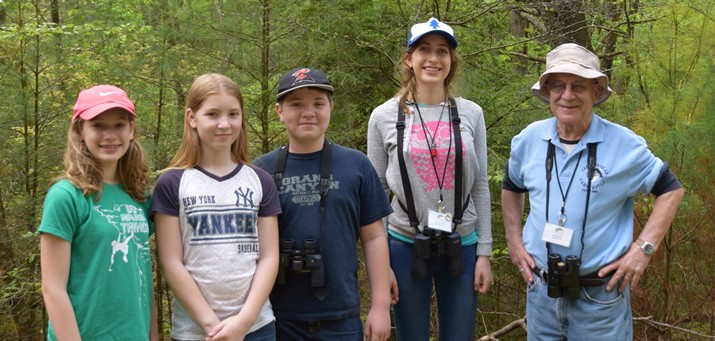 Nags Head Winter meeting. Participants at the Winter CBC meeting on the Outer Banks of NC observed 180 bird species.
Make Birders Count: Buy Your Duck Stamp Through the ABA The American Birding Association has made it easy to buy a Duck Stamp. Birders use refuges too. Buying a Duck Stamp through the ABA shows your support—as a birder—for habitat and bird conservation.
Shade-grown coffee saves songbirds!
The Carolina Bird Club supports Bird Friendly® Coffee: Attention CBC Coffee Drinkers – Save songbirds – Help the CBC! Birds & Beans only sells Smithsonian Cert­ified Bird-Friendly coffee. This is the most songbird-friendly certification and the only certification endorsed by the CBC Executive Comm­ittee. The coffee tastes great and every bag you buy will return $1 to the CBC.
Membership directory: An online Carolina Bird Club membership directory is now available. In the past, we have published a membership directory on paper from time to time, but have not done so in ten years. The online directory has all the benefits of a paper directory, plus the benefit of always being up-to-date, and of course the benefit of being much less expensive to publish. The directory is accessible only to club members, not to the public; you must be logged in to access it. We hope that you find this new feature helpful in communicating with Club members and a "green" way to reduce the amount of paper used in publishing member directories! The link to the membership directory can also be found on the Member Services page.
How to access members-only content. This website has a large amount of content that is available to the public, but there are a very few things that we restrict to our club members, namely the most recent editions of our periodical publications, the Newsletter and The Chat. If you are a club member you can access member-only content by registering and using a personal login and password. When you go to open the most recent Newsletter, or a recent Chat article, you will be prompted to login. Only members can register a personal login. How do we know if you are a member? You can register a login only for an email address that we have on file. Unfortunately many of our email addresses go back pretty far and may no longer be valid, so if you find that we don't recognize your email, just let the Headquarters Secretary, Carol Bowman , or the webmaster, Kent Fiala , know what your current email is. For convenience, here is the link to register, and here is the link to login. The login link can also be found by hovering over the "Quick Links" button at the top of any page.
Finding Birds in South Carolina is here! Robin Carter wrote the definitive guide Finding Birds in South Carolina, published by the University of South Carolina Press, in 1993. After the new editor of the Press decided not to reprint or revise the book, Robin requested and received return of the copyright. After Robin's death in 2008, his widow Caroline had the book digitized by Lulu. Through Caroline's generosity, the full text of the book, in searchable PDF image format, is now available for download. Although the book is 20 years old, most of the information is still useful for finding birds.
Accipiter primer: Do you have trouble identifying Accipiters? Brush up on your skills with Mike Tove's Identification primer: Accipiters.
How much do you know about CBC history? Attendees of the 75th anniversary Spring Meeting in Raleigh competed for the high score on a history quiz. How well can you do?
The Birds of North Carolina is now hosted at carolinabirdclub.org! This site aims to provide a compendium of all of the bird species recorded in North Carolina, with general information about their distribution in the state. It is a huge project by Harry LeGrand, with assistance from Nate Swick and John Haire, and technical wizardry by Tom Howard. Much of the data that underlies the project has come from Carolina Bird Club members, as published in Briefs for the Files and General Field Notes in The Chat. The link "Birds of NC" in the navigation bar at the left will take you there.
Band codes: MODO? RTHU? NSWO? Would you like to understand more about those four-letter bird codes? Read more about them.
Accessing The Chat archives. There is a wealth of information about the birds of the Carolinas published in The Chat. We provide two ways to search for information from The Chat. We have a Chat searchable database containing all of the Briefs for the Files and Bird Records Committee reports from volumes 35–79 (years 1971–2015). When was a Red-necked Stint last seen? Little Stint? Have we ever had a good year for Evening Grosbeaks? Find the answers quickly here. We also have a 45-year index to The Chat, so far covering volumes 35—79, years 1971—2015.